Reasons to have a Pediatric Dentist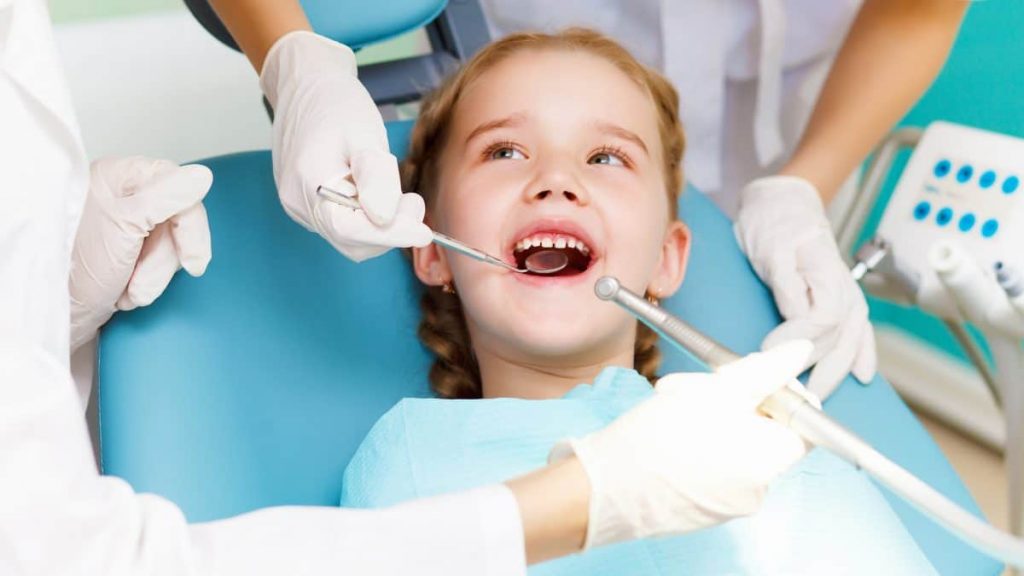 A family dentist is supposed to take care of the dental problems of people of all ages. But when it comes to a pediatric dentist, he spends his day only treating children's dental problems. Pediatric dentistry for children does not mean giving your child only a good smile but it also involves taking care of the overall oral health of the child. A kid's habits and attitude about taking care of oral health start at a very early age. A good and experienced dentist can influence a child's way of treating his/her teeth. This way children become aware of oral health and follow it throughout their lives.  Taking care of dental health also helps them in preventing dental issues in the future.
A few reasons for going to pediatric dentistry for children instead of going to your family dentist are as follows:
Trained and Expert: Since pediatric dentistry is quite demanding, dentists get special training and most of them have at least two to three years of experience before they start treating children. They are trained in all types of oral issues children can have such as high jawline to be treated with braces, unshaped teeth or irregular tooth size, etc. They get proper training in treating children's special needs.
Well-Equipped Clinics with Toys and Games: Dentistry for children create beautiful clinics with lots of toys and games to make the children feel relaxed. These clinics are more like playgrounds with lots of amusement figurines and the walls of the clinics are also made colorful to divert kids' attention who otherwise are scared only at the name of a doctor. Actually, these clinics look like cool hangout places for children. They provide a welcoming and fun-loving atmosphere for kids. Pediatric dentists also give children small gifts and toys at the end of each visit which makes children willing to go the next time to pediatric dentistry.
Easing Child's Anxiety: While getting training, pediatric dentists also learn about the child's psychological needs, and development, and also take care of the child's special needs. They know how to help anxious and scared children, make them feel easy, and provide a positive experience at the clinic. A pediatric specialist knows well how to handle quiet, supper chatty, or naughty children, whoever walks through their doors.
Making Parents Learn: If you are worried about your child sucking their thumb or his/her continued use of a pacifier, they know all the tricks on how to make the child leave these things. They also teach parents how to get rid of these bad habits of their children. If your baby's teeth get a cavity and you are worried about the tiny teeth being treated by a dentist, they will make you feel relaxed with their positive approach.
Hygienists: Dentistry for children is not only about pediatrics in the clinics. They also keep trained hygienists too who are trained to handle small tools just right for your child's mouth. In some clinics, these hygienists show every tool and its uses to children just for the sake of fun and entertainment.
Do you also want your kid to have a beautiful smile? Visit Confident Smiles and you will have a completely different experience than going to your family dentist.
It is important to find a dentist that your child feels comfortable with, and there are ways you can help ease your child's dental anxiety. The infographic below can be helpful for parents with kids that have a fear of going to the dentist.
Provided by Cosmedent – dental continuing education