Everything You Need to Know About General Dentistry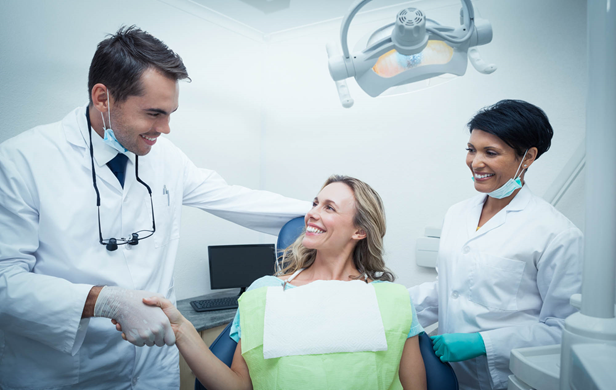 General dentists are one health care provider people see more than any other health care provider. There is a good reason for this because they are uniquely oriented towards preventing oral diseases. As a matter of fact, it is estimated that more or less 65% of all dental procedures are either preventive or diagnostic.
By placing a significant emphasis on oral hygiene and health, these professionals help individuals avoid oral disease progression. If these problems are left untreated, there is a big chance that it will result in tremendous pain and lost time at school or work. It can cost billions of dollars every year. General dentists are the primary providers of oral and dental care to people of all genders and ages.
At a scheduled routine checkup to the dentist, people will most likely have a thorough exam of their mouth, including gums, teeth, and other surrounding structures, a discussion about oral health, and professional dental cleaning. If the examination reveals the presence of cavities or tooth decay, there is a big chance that people will have a filling in affected teeth. But these procedures, while these are pretty common, are rarely the only services general dentists provide.
To know more about teeth cleaning, click here for more details.
What do these professionals do?
Out of more or less 140,000 practicing dental professionals in North America, some 80% are general dentists. Unlike other specialists who are more focused on certain aspects of dentistry, these professionals provide a wide array of dental services that are very important to people's continued oral health, including:
Preventive services – This service helps individuals maintain good dental health by stopping diseases before it turns into a severe problem. Regular examinations like x-rays, as well as professional tooth cleaning, are the cornerstone of these preventive services. General dentists may provide individuals, detailed instructions to help improve their at-home-dental hygiene and may also instruct them to undergo preventive treatments like sealants, if necessary. And if they lead an active lifestyle, they can be fitted with custom-made mouthpieces at the professional's clinic.
Restorative services – When problems are found, the professional will make sure that the patient gets appropriate and timely treatment. The most effective and common restoration involves removing cavities or tooth decay and placing fillings in affected teeth. But that is not the only restorative procedure they provide. They also offer patients a place to go when they need instant treatment for oral trauma like a loosened, knocked-out, or broken tooth.
These professionals can also diagnose and treat any causes of periodontal diseases and tooth pain. They can also offer their patient treatments for place crowns or bridgework, and missing teeth, as well as help clients, get fitted with the right dentures. Some of them provide advanced treatments like orthodontics, dental implants, or root canal therapy.
Check out websites like https://www.healthsoothe.com/dentist-oral-health-services-in-jacksonville for more details about this subject.
Cosmetic procedures – Many practitioners can help clients get their much-needed sparkling smiles they have always wanted with a wide range of cosmetic procedures. It includes cosmetic bonding, porcelain veneers, and teeth whitening. If a pearly-white smile is what people are looking for, they need to ask their general dentists about smile makeovers.
Overall health problems – Concerning this subject, oral health can be seen as a mirror of people's general health. Some issues may reflect problems in other parts of the body and vice versa. For instance, untreated infections in the mouth can lead to poor control of diabetes, complications during pregnancy and labor, as well as increasing problems in cardiovascular diseases.
They are adequately trained to identify these problems and offer referrals or the right treatment needed. One particular concern that requires an immediate solution is obstructive sleep apnea. It is a potentially deadly condition that can usually be treated with dental tools recommended by these professionals. They can also offer advice on cigarette or tobacco cessation, nutritional counseling, or general wellness and health information.
When should people see general dental professionals?
The short answer is at least once in every six months for preventive services like teeth cleaning – and otherwise, every time people have a problem regarding their oral health. They may have a clear signal that they have oral issues like bleeding gums or toothache and needs immediate attention.
Or, people may have heard of cosmetic procedures that they would like to know more about. In any case, do not hesitate to call or visit the dental clinic. When it comes to regular dental appointments, there is not a single schedule that fits all clients. Depending on the patient's circumstances, the professional may want to see them at least twice a year or once every six months.
Whatever it is, do not let these scheduled appointments go to waste. Keeping up with the scheduled preventive treatments and practicing healthy oral hygiene at the comfort of their homes, are the two best ways to help prevent oral diseases, as well as keep people's smiles looking healthy and bright for the rest of their lives.