How a Cosmetic Dentist in London Uses Dental Veneers To Improve Self-Esteem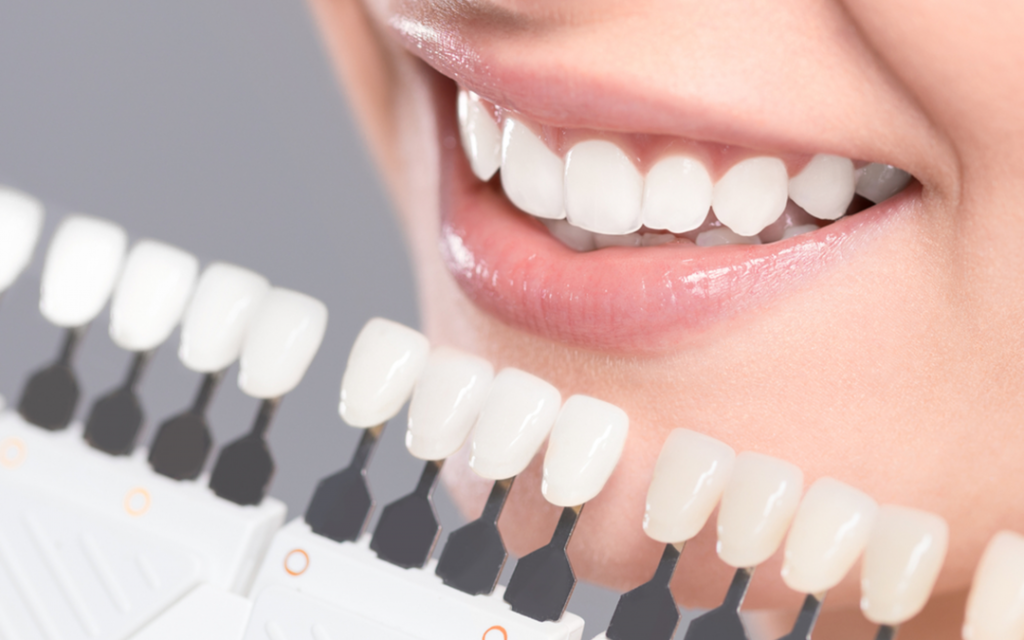 Cosmetic Dentist in London
A beautiful smile can have a profound impact on your self-esteem and overall confidence. However, many individuals are hesitant to smile freely due to dental imperfections such as chipped, stained, or misaligned teeth. Fortunately, a cosmetic dentist in London from https://marylebonesmileclinic.co.uk/ uses dental veneers to offer a transformative solution, helping people regain their confidence and smile with pride. In this article, we will explore how dental veneers can improve self-esteem by enhancing the appearance of your smile. From addressing dental imperfections to boosting self-confidence, dental veneers can truly be a life-changing cosmetic dentistry option.
Concealing Dental Imperfections
One of the primary ways dental veneers improve self-esteem is by effectively concealing dental imperfections. Whether you have discolored teeth, gaps, chips, or misaligned teeth, veneers can provide a remarkable transformation. The thin shells, custom-made to fit your teeth, are bonded to the front surface, instantly covering up imperfections and creating a flawless smile. This newfound aesthetic improvement can significantly boost your confidence and make you more willing to share your smile with the world.
Furthermore, Sahil Patel from MaryleboneSmileClinic underlines that dental veneers not only conceal imperfections but also enhance the overall appearance of your teeth. They can address issues such as tooth wear, uneven edges, and minor misalignments, resulting in a more harmonious and symmetrical smile. This improvement in dental aesthetics can have a profound psychological impact, boosting your self-esteem and allowing you to feel more comfortable and confident in social situations.
Enhancing Smile Aesthetics
Dental veneers are meticulously crafted to enhance the aesthetics of your smile. They can address various concerns, including tooth shape, size, color, and alignment. Customization is a crucial aspect of veneers, allowing your cosmetic dentist to create a smile that complements your facial features and suits your preferences. By selecting the right shade, shape, and texture, veneers can help you achieve a natural-looking, symmetrical smile that harmonizes with your overall appearance.
During the veneer customization process, your dentist will take into account factors such as your facial structure, lip shape, and skin tone. This personalized approach ensures that the veneers are tailored to enhance your unique features and create a smile that looks natural and balanced. By achieving a more aesthetically pleasing smile, dental veneers can boost your self-esteem and make you feel more confident in your appearance.
Instant Transformation
One of the most remarkable benefits of dental veneers is the ability to achieve an instant transformation. Unlike other orthodontic treatments that may require months or even years to see results, veneers provide immediate improvement. Once the veneers are bonded to your teeth, you can experience a significant enhancement in your smile's appearance and your overall self-confidence. This quick and dramatic transformation can have a profound psychological impact, boosting your self-esteem and empowering you to face the world with a renewed sense of confidence.
The instant transformation offered by dental veneers can be particularly beneficial for individuals who have been self-conscious about their smile for a long time. The ability to see immediate results can provide a much-needed confidence boost and positively impact various aspects of life, from social interactions to professional opportunities.
Long-lasting Results
Another factor that contributes to improved self-esteem with dental veneers is their long-lasting results. Porcelain veneers, in particular, are highly durable and can last for many years with proper care. Their stain-resistant properties ensure that your veneers maintain their natural appearance, contributing to your ongoing confidence and satisfaction with your smile.
By following good oral hygiene practices and visiting your dentist regularly, you can extend the lifespan of your veneers and enjoy their long-lasting benefits. Proper care includes brushing and flossing your teeth daily, as well as attending routine dental check-ups and cleanings. These practices will help maintain the health and longevity of your veneers, ensuring that they continue to enhance your smile and boost your self-esteem for years to come.
Improved Social Interactions
Your social interactions will likely improve if you smile with assurance. With dental veneers enhancing your smile, you may find yourself more willing to engage in conversations, participate in social events, and express yourself freely. The newfound confidence in your appearance can help you form stronger connections with others, as you no longer have to worry about dental imperfections holding you back. This enhanced social engagement can lead to improved self-esteem and a more fulfilling social life.
Moreover, when you feel confident about your smile, you radiate positivity and approachability, making it easier for others to connect with you. The improved social interactions resulting from a confident smile can lead to new friendships, romantic opportunities, and a greater sense of belonging in social settings. Dental veneers can be the catalyst for transforming your social life and boosting your overall self-esteem.
Professional Advantages
Confidence in your smile can also have a significant impact on your professional life. A confident smile is often seen as a sign of friendliness, approachability, and professionalism. With dental veneers improving the aesthetics of your smile, you may feel more confident during job interviews, presentations, or important meetings. The positive impression you make with your smile can contribute to career advancement opportunities and increased self-assurance in professional settings.
A confident smile can project confidence, competence, and professionalism, qualities that are highly valued in the workplace. When you feel good about your smile, you are more likely to exude self-assuredness and leave a lasting impression on colleagues, clients, and superiors. Dental veneers can play a vital role in boosting your self-esteem and providing you with a competitive edge in your professional life.
Conclusion
Dental veneers offer a transformative solution for individuals seeking to improve their self-esteem and enhance the appearance of their smiles. By concealing dental imperfections, enhancing smile aesthetics, and providing an instant and long-lasting transformation, veneers empower individuals to smile with confidence. The resulting boost in self-esteem can positively impact social interactions, professional opportunities, and overall well-being. If you are looking to regain your confidence and unlock the power of a beautiful smile, dental veneers may be the ideal choice for you.