Understanding Posture: The Impact of Spinal Health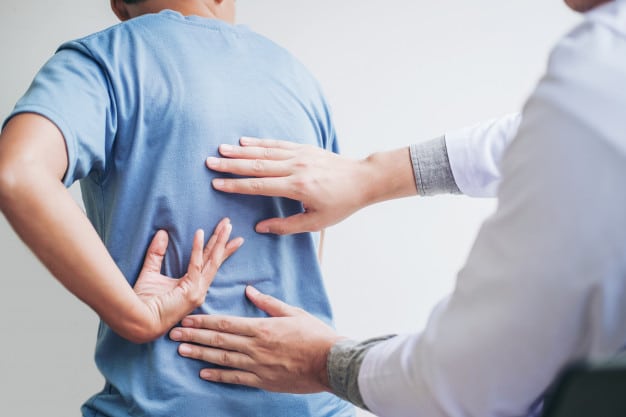 The Importance of Spinal Health
Spinal health is a critical aspect of overall well-being that often gets overlooked. Conditions like kyphosis, an abnormal curvature of the spine, can significantly impact a person's quality of life. It's essential to understand the role of the spine in our health and how conditions like kyphosis can affect us.
The spine is the body's central support structure, keeping us upright and connecting different parts of our skeleton. It also protects our spinal cord, a key part of the nervous system that transmits signals between the brain and the rest of the body. Any issues with the spine can have far-reaching effects on our health and mobility.
Understanding Kyphosis
Kyphosis is a condition characterized by an excessive outward curve of the spine, causing a hunched or slouched posture. While some curvature of the spine is normal, kyphosis involves an exaggeration of this curve. It can occur at any age but is most common in older women, a condition often related to osteoporosis.
Kyphosis can lead to various symptoms, including back pain, stiffness, and fatigue. In severe cases, it can cause breathing difficulties and affect the function of internal organs. The impact of kyphosis extends beyond physical health, as it can also affect a person's self-esteem and quality of life.
The Causes and Types of Kyphosis
Kyphosis can result from various causes, including developmental issues, degenerative diseases, and injury to the spine. There are several types of kyphosis, including postural kyphosis, the most common type often resulting from poor posture, and Scheuermann's kyphosis, a more severe form that usually appears during the growth spurt before puberty.
Understanding the cause and type of kyphosis is crucial for effective treatment. While some cases may improve with physical therapy and exercises, others may require more intensive treatments like bracing or surgery.
The Role of Posture
Posture plays a significant role in spinal health. Poor posture can lead to an array of health issues, including back and neck pain, muscle fatigue, and breathing difficulties. Over time, poor posture can also lead to structural changes in the spine, contributing to conditions like kyphosis.
Maintaining good posture involves keeping the body aligned, with the spine in a neutral position and the body's weight distributed evenly. Regular exercise, particularly strength training and flexibility exercises, can also help improve posture and support spinal health.
Prevention and Treatment
Preventing kyphosis involves maintaining good spinal health. This includes practicing good posture, staying active, and ensuring adequate calcium and vitamin D intake for bone health. Regular check-ups can also help detect any spinal issues early, allowing for timely treatment.
Treatment for kyphosis depends on the severity and cause of the condition. Non-surgical treatments include physical therapy, pain management, and the use of braces. In more severe cases, surgery may be required to correct the spinal curvature and relieve symptoms.
Conclusion: Prioritizing Spinal Health
In conclusion, spinal health is a vital aspect of our overall well-being that deserves our attention. Conditions like kyphosis highlight the importance of maintaining good posture and taking care of our spine. By understanding the impact of spinal health, we can take proactive steps to prevent issues and seek timely treatment if problems arise. Remember, a healthy spine is key to a healthy life.