Reasons why you may need to see a Prosthodontist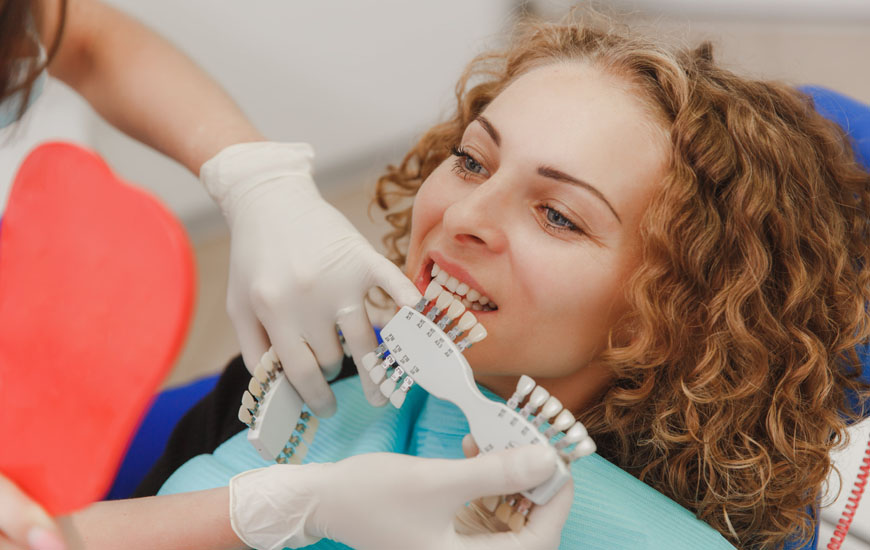 Maintaining perfect pearly white teeth can be tough to do. Merely brushing and flossing can make the cut of keeping your oral health in top shape. Our teeth and gums are prone to wear and tear, especially as we grow older. Do not be surprised if a tooth gets cracked or your gums give way and make a tooth or two fall out due to a dental condition. If you happen to lose a tooth or a few teeth, then you will need the help of a prosthodontist in Singapore like Dr Kelvin Khng.
What is Prosthodontics?
Prosthodontics is a dental specialization that puts focus on the diagnosis, maintenance, treatment planning and restoration of the following conditions:
Deficient teeth
Missing teeth
Oral and maxillofacial tissues
The word Prosthodontics is a combination of two words that come from the Latin language: "prosthesis" meaning replacements that are artificial and "odontia" meaning tooth. In the simplest sense, this dental expertise deals with the replacement of missing natural teeth with the use of artificial teeth.
There are four subspecialties in prosthodontics:
Fixed Prosthodontics — uses bridges, crowns, inlays, onlays, and veneers to restore the missing teeth.
Implant Prosthodontics — uses dental implants to help restore missing teeth.
Maxillofacial Prosthodontics — uses fabricated prosthesis to restore defects in the mouth that may be congenital or caused by trauma or injury.
Removable Prosthodontics — uses dentures to restore the missing teeth.
A dentist needs to have further education and training in this branch of dentistry to be called a Prosthodontist, which is a specialist in this field.
What is a prosthodontist?
Prosthodontists are dentists that have a degree from dental school and have attended a minimum of three continuous education and training in a graduate program for prosthodontics.  Their additional education, training, and skills enable them to manage problems and conditions affecting the teeth, gums, and face. Prosthodontists are trained meticulously trained to be experts in handling the following prosthetic dental devices:
Bridges
Cosmetics
Crowns
Dental Implants
Dentures
Maxillofacial prosthesis
What are the reasons why you may need to see a prosthodontist?
You may need to see a prosthodontist for various reasons, such as:
Fitting and implanting of dentures
Conditions that affect the jaw (TMJ) or the way you sleep (snoring)
Cosmetic concerns that may be needed to restore or reconstruct the the face following oral cancer surgery
Treatments for the face, mouth, and teeth following a traumatic injury
What are the different dental prosthetics used by prosthodontists to treat patients with specific dental conditions?
There are various dental prosthetic appliances used by prosthodontists to treat conditions of patients that have missing teeth or other dental conditions that can be diagnosed and managed using this specialization. The most common are:
Bridges — A dental bridge is a set of artificial teeth that is used to fill in the gaps left by the missing teeth. Dental bridges often need the support of a dental implant to be attached securely.
Crowns — A dental crown is an artificial tooth that can be formed from metal or porcelain. This type of dental prosthesis is used to cover and strengthen teeth that are still functional, but are chipped, damaged, discolored, or weak.
Dentures — More popularly known as "false teeth," this type of dental prosthesis is made up of artificial gums and teeth. There are four kinds of dentures: complete, fixed, implant-retained, and removable partial dentures.
Implants — A dental implant works to take the place of a missing tooth. It uses a tiny titanium post that is embedded into the jawbone to serve as the tooth's root. Once the jawbone has healed around the post and makes it secure, the artificial tooth (dental crown) is then attached.
Veneers — Veneers are thin wafer-like shells which are made to look like your natural teeth. They are used to cover and improve the appearance of natural teeth that may be cracked, discolored, or misshapen.
Maxillofacial prosthesis are specifically made to restore defects in the mouth or face. Some examples are:
Obturators — Similar to dental retainers, this prosthetic device is used to close an oral deformity, such as an opening in the roof of the mouth. With an obturator in place, a patient's ability to chew, swallow, and speak improves.
Palatal Lift — This intramural device supports and lifts the soft palate in order to improve the condition of a patient that is diagnosed with velopharyngeal incompetence.
What can you expect during your initial consultation with a prosthodontist?
If you have a mouth or facial condition that falls under all the things discussed above, then it is time to book an appointment with a prosthodontist, get a diagnosis, and develop a treatment plan to improve your quality of life.
During your initial consultation, you can expect to be asked to:
Fill up a health history form, including your family medical history and medications you take
Present your health insurance card, if applicable
Provide impressions of your teeth using a mould
Undergo a dental and facial evaluation
Undergo X-ray or other imaging procedures to obtain your dental profile
All these will help your doctor diagnose your condition and plan a personalized treatment according to your needs.
Your initial consultation will also be the best time to express your concerns and ask questions. Here are some questions that you could ask a prosthodontist:
What are the most common dental problems that you handle?
How much experience do you have in successfully treating patients with the same condition that I have?
Do you have photos of past treatments that you have performed on patients?
How long will my treatment take?
Do I need to take time off from my work or school to recover from a procedure?
Does your facility have all the equipment or services that may be needed for my treatment?
What are the risks involved in treating my condition?
How much will my treatment cost?
Do you offer patient financing options to settle expenses for my treatment?
How frequently should I return for consultations until my treatment is done?
Check out Prostho Dental Office to know more about prosthodontics and the services that they offer.
Prostho Dental Office
101 Irrawaddy Road
#17-07 Royal Square Medical Center
Singapore 329565
https://prosthodentaloffice.com.sg
+65 6908 6909
+65 9759 2909